"The new Gerlos is perfect for road cyclists who love the thrill of the ride and strive for every meter. Whether you're a recreational rider, a long-distance enthusiast, or a professional athlete, the Gerlos offers pure joy while benefiting from aerodynamics. It strikes the perfect balance between responsiveness and comfort, making it an ideal choice for riders with victory in mind. The redesigned down tube, seat tube, and seat stays reduce air resistance, while the integrated aerodynamic carbon support adds to the sleek frame design with no visible clamp."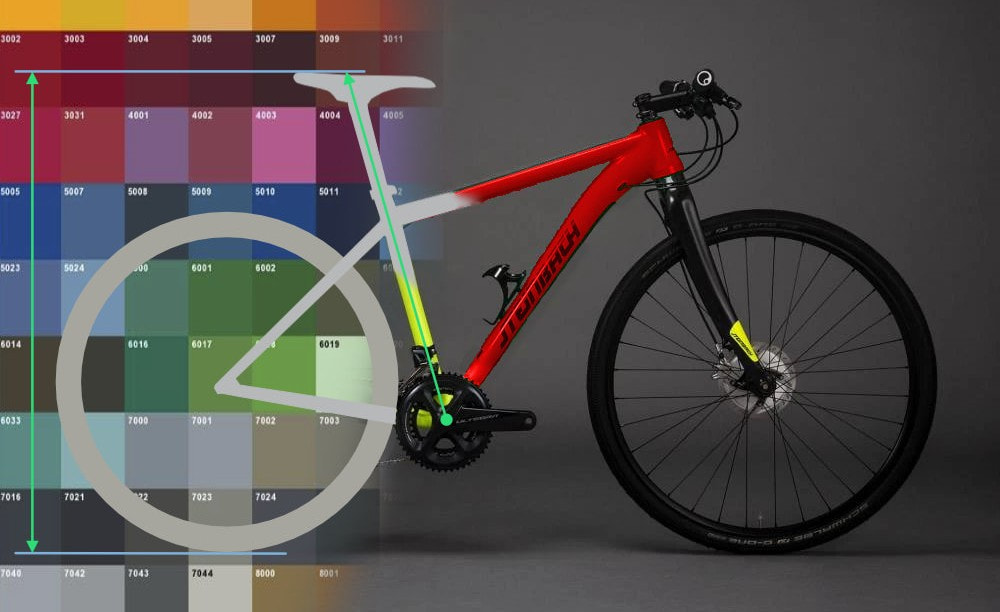 Individual design
Choose the colours and components of your bike to create your unique design. Thanks to our flexibility, our know-how and our experience, we can realise every step with the greatest care. Your name in bright green on a blue frame? Anything is possible! We design your new favourite bike together!
Carbon frame
Full carbon frame with oversized shaped tubes - perfectly shaped for maximum stiffness and maximum riding comfort. Internally routed cables ensure clear design and aerodynamics. A slim, curved rear triangle ensures maximum flex. Together with the athletes who push the material to the absolute limit, we are constantly developing further.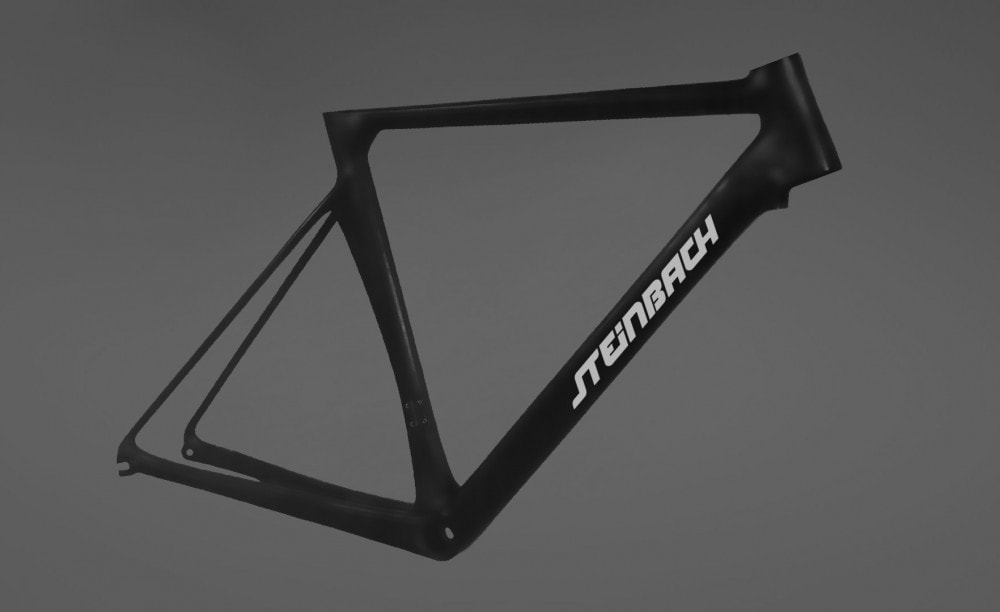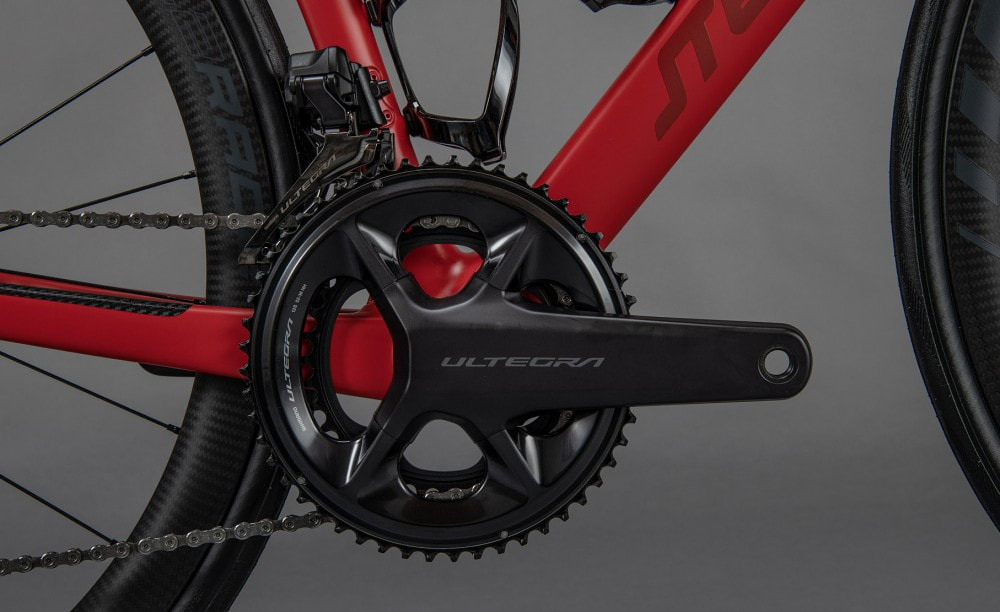 Shimano Di2-System
Thanks to reliable shifting performance, Di2 technology gives the rider absolute control. The reduced frontal attack surface also reduced air resistance. The front derailleur shifts absolutely seamlessly between the chainrings and carries out its shifts with digital precision in all conditions.
Cabel intigration
Cables are completely integrated into the frame and head tube. The new head tube also offers excellent rigidity, meaning more comfort and better control of the bike at high speeds. The simple and elegant solution of the handlebar increases the horizontal handlebar tube. Shoulders and neck are relaxed thanks to the raised shaft. The progressive, shapely cockpit is perfectly adapted and motivates you to achieve top performance. Well-thought-out, smooth internal cable routing means low maintenance requirements.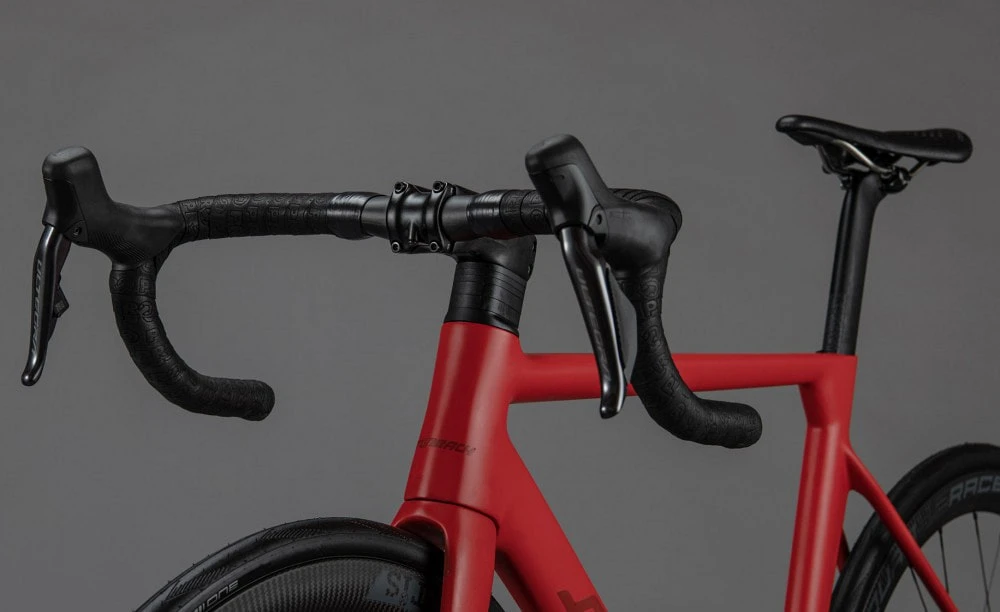 Specifications
Size
52cm, 54cm, 56cm, 58cm,
52cm, 54cm, 56cm, 58cm,
frame
Full carbon monocoque
Full carbon monocoque
chainset
Shimano Di 2 Ultegra 2x12
Shimano Di 2 Ultegra 2x12
Brake
Shimano Ultegra Disk
Shimano Ultegra Disk
Wheel Fork
Steinbach Carbon
Steinbach Carbon
Handelbars
Steinbach Carbon
Steinbach Carbon
rims
Hand-spoked alloy wheels
Xentis Carbon Squad 4.2 SL
Reifen
Schwalbe One
Schwalbe One
saddle
Steinbach Sport
Steinbach Race Carbon
WEIGHT
from 7,5 kg
from 6,9 kg
Price
on request
on request
Feel the difference, best customization and comfort according to your wishes.
Geometry given in MM
wheelbase
E
978
984,2
985,6
Seat tube angle
F
74°
74°
74°
Steering angle
F
70,4°
71°
72°
wheelbase
E
992,5
999,8
1008,5
seat tube angle
F
73,6°
73,3°
73°
steering angle
G
72,5°
73°
73,3°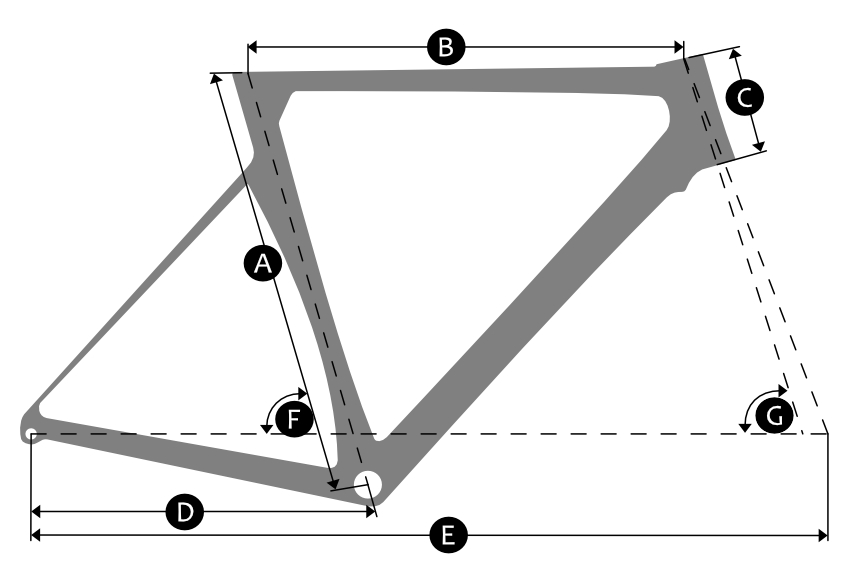 Technologies that impress
Customised
Customised
Each bike is created to meet individual size, ride and comfort requirements. All parts and components are selected to give you the unique ride experience of a Steinbach bike. Your personal Steinbach experience!
Lightweight frame
Lightweight frame
Full-carbon frame with oversized shaped tubes – perfectly designed for maximum rigidity and the highest ride comfort. Internal cables ensure a clean and aerodynamic design. The alu-magnesium Hardtail frame with triple butted tubes also impresses with a classic linear design. The geometry results from our years of analysis into how ergonomics helps to increase endurance.
Hand-spoked wheels
Hand-spoked wheels
By choosing the right tyres, you can achieve better adhesion to the road or maximum grip on rough terrain. Whether proven aluminium or high-end carbon rims – only the best for the rider. The extensively machined hubs, tuned spokes and smoothest bearings are the perfect connection to the ground.
Individual Design
Individual Design
The sky is the limit – choose from over 700 RAL colours and more than 80 decorative colours, in matt or gloss. Create your favourite bike.