Information >
We would like to inform you that our store will be closed on September 18th, 2023 and September 19th, 2023.
We thank you for your understanding and look forward to welcoming you again from the next opening day.
Feel the difference!
We make the world's lightest bikes by hand, individually tailored to your wishes and needs. Driven by passion for nature and cycling as well as curiosity about innovative materials and techniques, we have been making bikes for almost 30 years. Through conversations and various analytical techniques, we will together develop the perfect bike for you.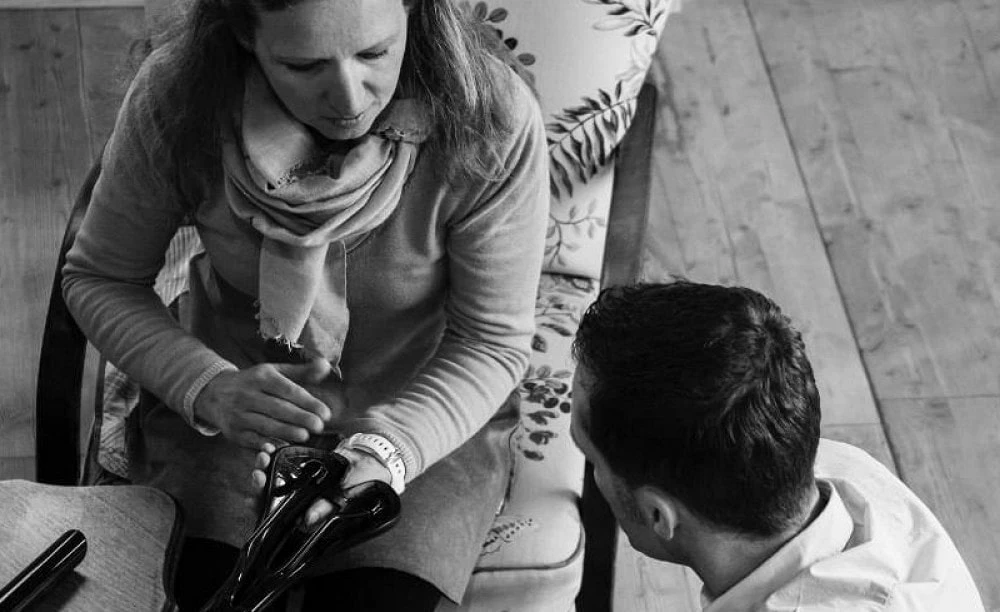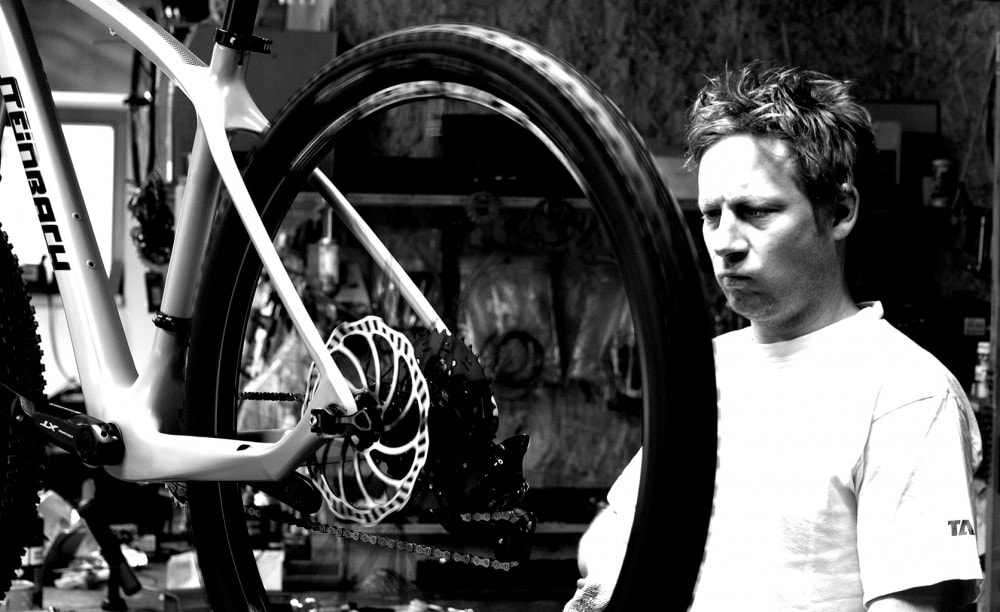 Unique specimens - made by hand
Exclusive, customized production according to your wishes, light, well-engineered construction, highest quality components and precise craftsmanship. These are the qualities of every Steinbach bike. Every bike that leaves our factory, should give its owner full and total satisfaction. It should cut no corners in meeting their wishes and make every cyclist's heart beat faster. Cycling must be fun.
Our philosophy
PASSION.
By striving for perfection, we are constantly developing new components and products with our passionate commitment. Always one step ahead. Our motivation to create something special is unbroken.


PERFORMANCE.
No need to worry about technical details, just enjoy the moment. Whether on the road, in the mountains, on holiday or in everyday life, whether it's an after-work trip around your local mountain, the intensity of a hard day's racing or a week-long trip in the Alps.


UNIQUENESS.
The secret of Steinbach Bike lies in their symbiosis of man and bike. A light frame, a perfectly matching sitting position, exclusively and individually fitted with all the necessary refinements, quality craftsmanship with a perfect blend of colours. Uncompromising passion and functionality.


We offer:
exclusive production tailored to your wishes
lightweight construction taken to the maximum
perfectly attuned to your physical requirements
guarantee of the highest quality and precise craftsmanship
one-year service warranty
Because they can
feel the difference.
Whether a professional, amateur or hobby cyclist – they all appreciate these high-quality and exclusive bikes. Its excellent reputation has now made Steinbach Bike known and loved far beyond the boundaries of Austria. Athletes such as Therese Feuersinger, Romed Baumann, Manuel Feller, Stephanie Venier but celebrities too are among the customers of this traditional enterprise and they all trust Steinbach bikes.
Tradition based on passion
This prestigious manufacturer was set up 30 years ago by Christian Steinbach and it's a Kitzbühel family business. The common thread – making the lightest bikes on the market – is still reflected in the company's philosophy. The top mantra then as now is to make bespoke, well-engineered lightweight bikes as one-off models, individually tailored to the buyer. Today, the company is an international operation, supplying its bikes and the lightest mass-produced e-bikes on the market around the world.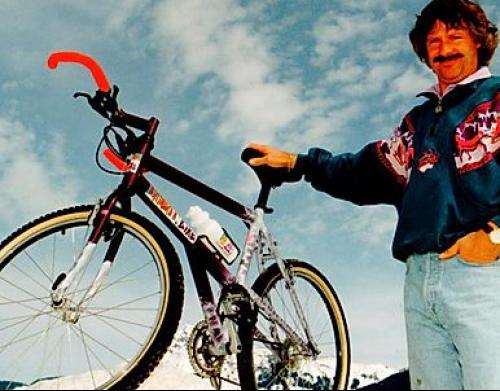 Christian Steinbach begins production of mountain bikes.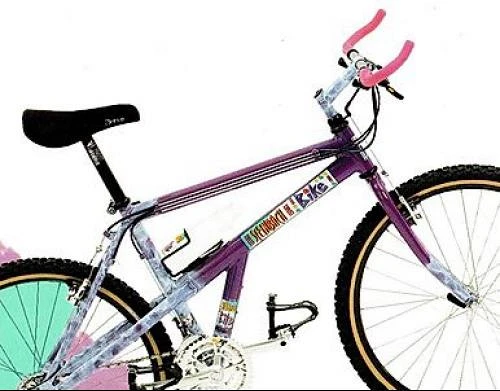 Start of Steinbach series production, introduction of the Elevator frame.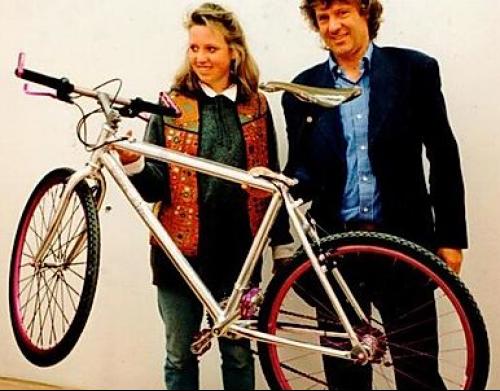 Presentation of the lightest series-production mountain bike in the world (8kg).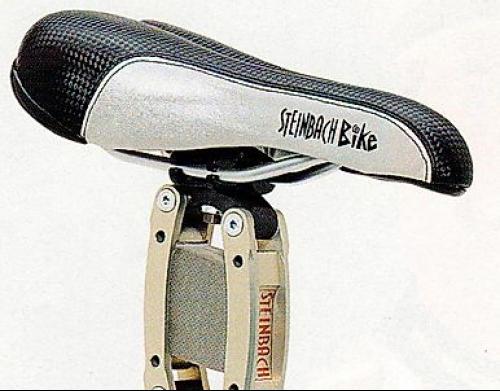 Parallelogram seatpost introduction of a revolutionary shock absorbing component.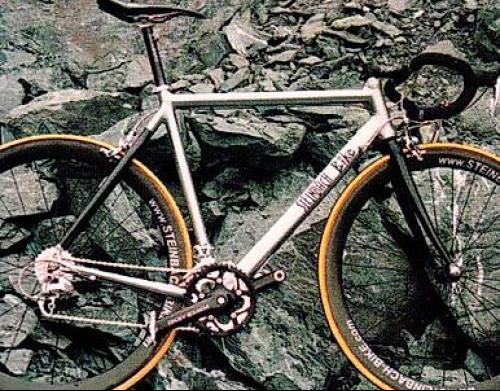 Expansion of the product range to include racing bikes, suspension seat posts and stems, as well as lightweight cranks.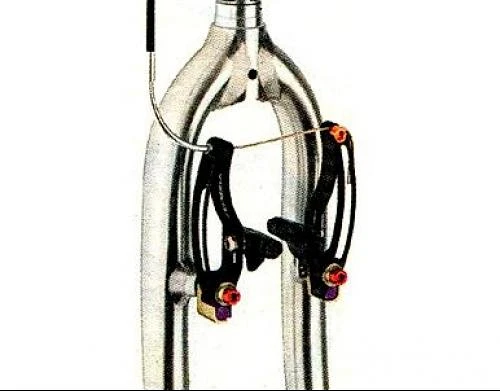 Start of carbon builds, introduction of speed-control braking.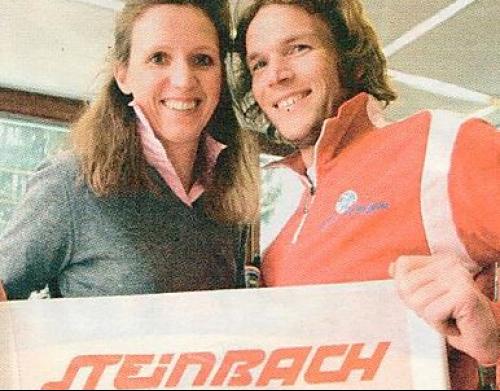 Brixa Steinbach and Markus Mayr take over the company.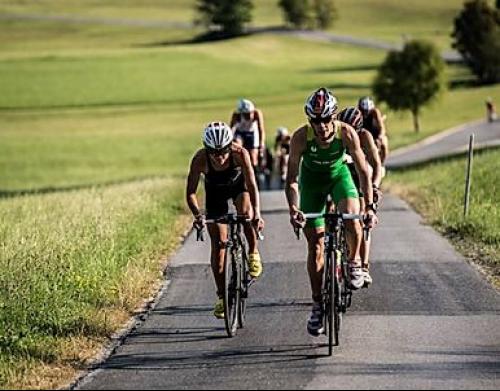 Increased commitment in the triathlon sector.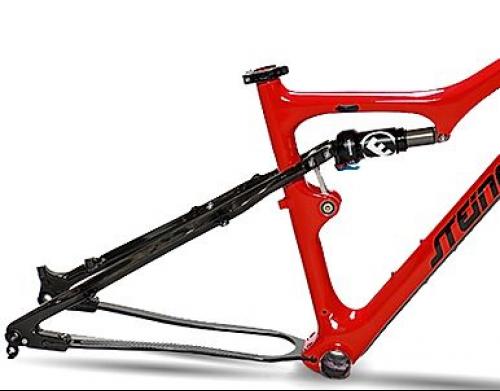 Introduction of the flex suspension-strut.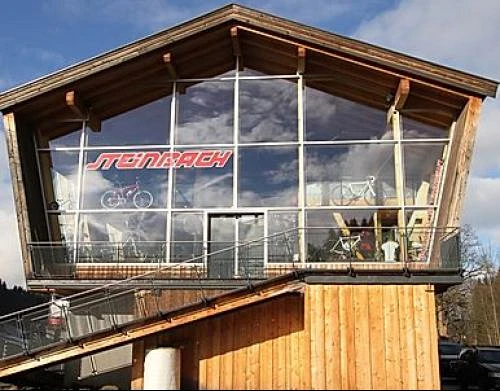 Opening of the new company building in Kitzbühel.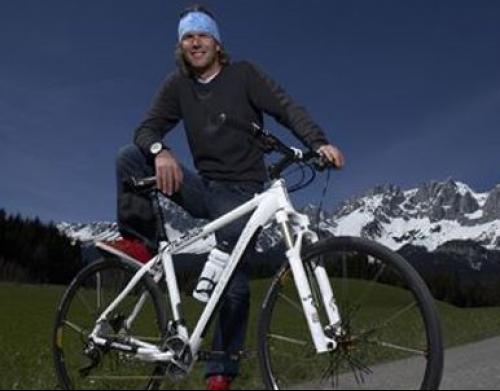 Presentation of the lightest e-bike in the world with only 9.9kg and the lightest e-assist full-suspension bikes with only 11.3kg.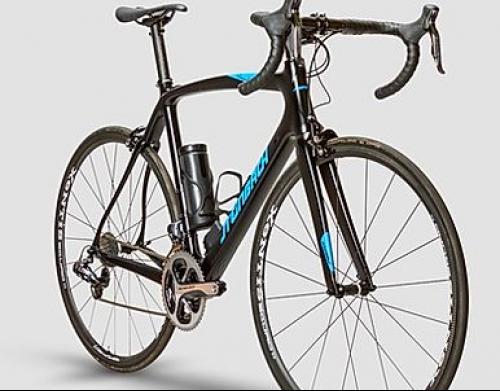 Presentation of the Sonnblick the lightest e-road bike in the world with only 8.5kg with a carbon frame and a hidden e-assist engine.