The Talsen 3.0 takes the fastest line with you. You "fly" over the demanding terrain safely and calmly in comfort. Thanks to optimised chainstays, the bike can also be fitted with bigger wheels to handle obstacles more easily – for improved ride comfort.
DESIGNED FOR
Mountain & Trail
Individual design
Choose the colours and components of your bike to create your unique design. Thanks to our flexibility, our know-how and our experience, we can realise every step with the greatest care. Your name in bright green on a blue frame? Anything is possible! We design your new favourite bike together!
Lightweight frames
The fully carbon-certified top performance carbon frames impress with their simple look. They are uncomplicated frames that impress with their low weight, high rigidity and comfort. The high conical head tube and the tapered control bearing ensure optimal torsional rigidity. The frames also shine with their hidden cable guides.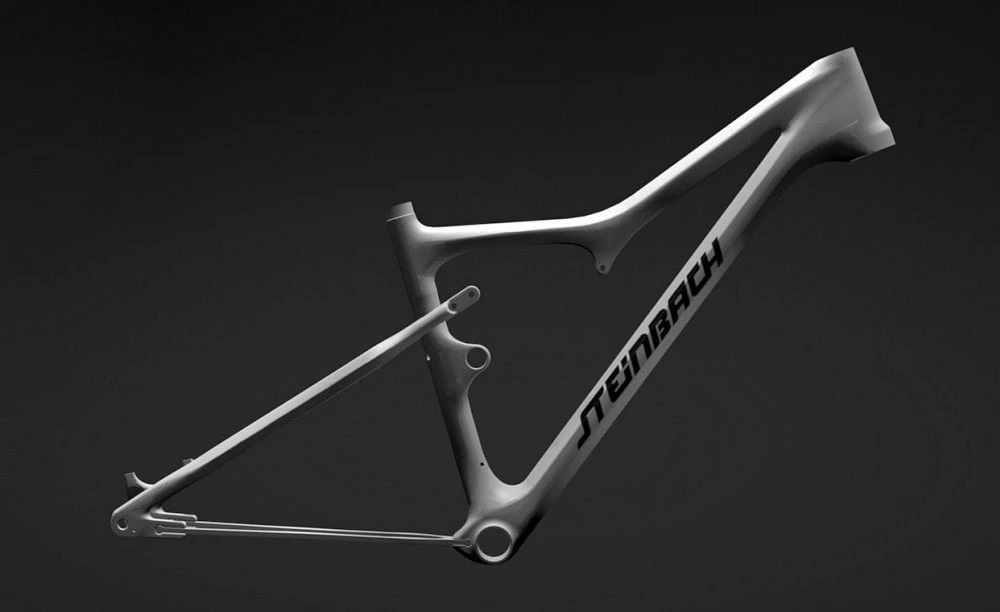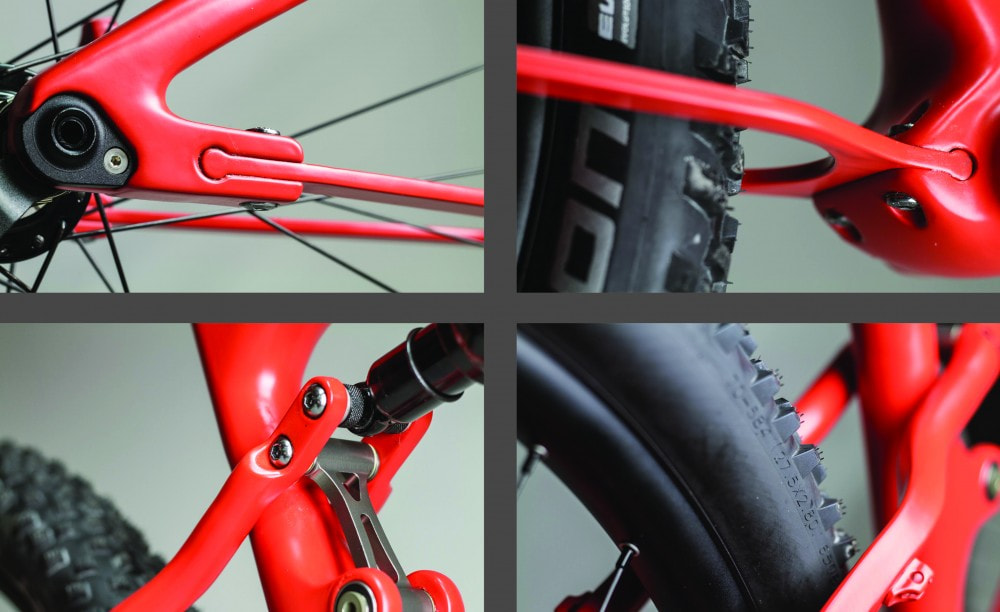 C-Link System
With a tight, propulsion-oriented chassis and the few joints, the Talsen III is a low-maintenance, worry-free fully that meets all the requirements of cross-country terrain. The exclusive "C-Link" damping impresses with its crisp and propulsion-oriented driving behavior without any pedal kickback. The Talsen III combines a robust and stable chassis with an elegant and reduced carbon look.
Specifications
Specifications
High End
Premium
size
39cm, 43cm, 48cm
39cm, 43cm, 48cm
frame
Talsen III Carbon
Talsen III Carbon
chainset
Shimano XT 1x12
Shimano XTR 1x12
brake
Shimano XT
Shimano XTR
wheel fork
Fox 32 Float SC PS
Fox 32 K Float SC PS
rear shock
Fox Float
Fox Float Factory
handlebars
Steinbach Carbon
Steinbach Carbon
Stem
Steinbach Alu
Steinbach Alu
-
Seat post
Pro Koryak lowerable
Fox Transfer
rims
DT swiss 331 hand-spoked
Strike carbon rim hand-spoked
tires
Schwalbe bis 2.35 width
Schwalbe bis 2.35 width
saddle
Steinbach Sport
Steinbach Carbon
weight
from 9.7 kg
from 8.9 kg
Price incl. VAT.
from € 4,990.00
from € 7,990.00
Feel the difference, best customization and comfort according to your wishes.
Geometry given in MM
Saddle pipe
A
390
430
480
530
top tube
B
570
592
616
634
head tube
C
120
130
145
162
Chain stay
D
435
435
435
435
wheelbase
E
1072
1083
1096
2007
Seat tube angle
F
74°
74°
74°
74°
Steering angle
G
71°
71°
71°
71°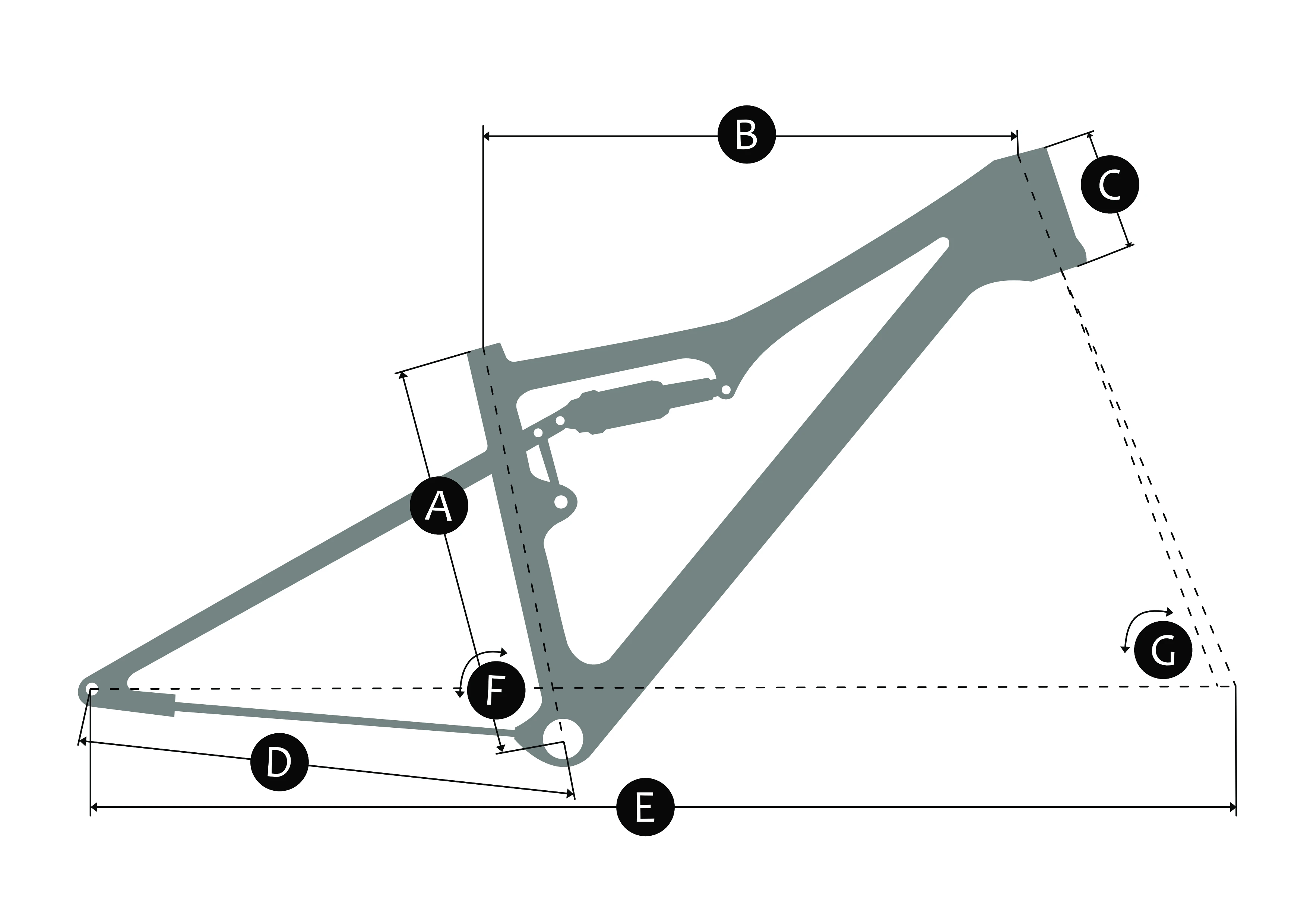 Technologies that impress
Customised
Customised
Each bike is created to meet individual size, ride and comfort requirements. All parts and components are selected to give you the unique ride experience of a Steinbach bike. Your personal Steinbach experience!
Lightweight frame
Lightweight frame
Full-carbon frame with oversized shaped tubes – perfectly designed for maximum rigidity and the highest ride comfort. Internal cables ensure a clean and aerodynamic design. The alu-magnesium Hardtail frame with triple butted tubes also impresses with a classic linear design. The geometry results from our years of analysis into how ergonomics helps to increase endurance.
Hand-spoked wheels
Hand-spoked wheels
By choosing the right tyres, you can achieve better adhesion to the road or maximum grip on rough terrain. Whether proven aluminium or high-end carbon rims – only the best for the rider. The extensively machined hubs, tuned spokes and smoothest bearings are the perfect connection to the ground.
Individual Design
Individual Design
The sky is the limit – choose from over 700 RAL colours and more than 80 decorative colours, in matt or gloss. Create your favourite bike.