A must-have for passionate mountain bikers! The Lodron offers a balanced overall concept with excellent rolling characteristics and a comfortable sitting position. Thanks to an alu-magnesium frame with low head tube, the front wheel is subject to a lot of pressure.
Designed for
Mountain & Tour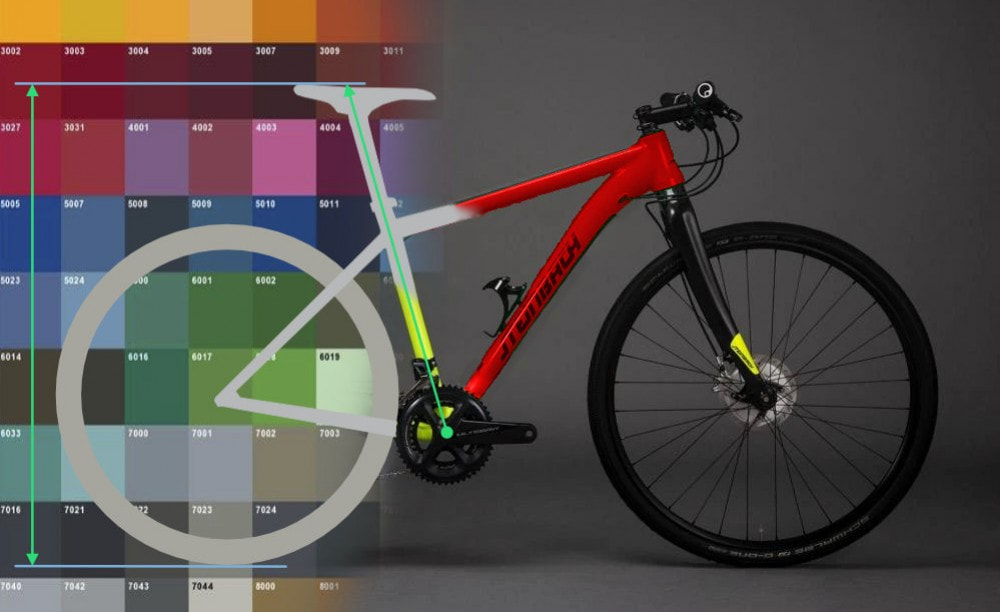 Individuelles Design
Gib deinem Rad auch optisch noch mal eine persönliche Note. Du kannst aus über 700 RAL Farben sowie Sondermetallic Farben und mehr als 80 Dekorfarben den Look für dein Bike bestimmen. Ob dezent oder auffällig, glänzend oder matt - deine Entscheidung. Jedes Rad wird in deiner Wunschfarbe pulverbeschichtet/lackiert, mit dem entsprechenden Dekor versehen und klar überlackiert.
Dein Rad - dein Name. Benenne dein Rad und mache es auch optisch klar zu deinem Unikat.
Aluminum-Magnesium frame
The super-light AN6 aluminium-magnesium Hardtail frames are the Steinbach classic. Our roots. The large-volume, multi butted tubes have sophisticated elliptic designs and wall thicknesses of 0.9-1.6 mm. The laboriously produced tube sets are welded by hand. The "smooth-wide" welding technology results in welds that produce a smooth surface without finishing work and are extremely stable.
The geometry results from our years of analysis into how ergonomics helps to increase endurance.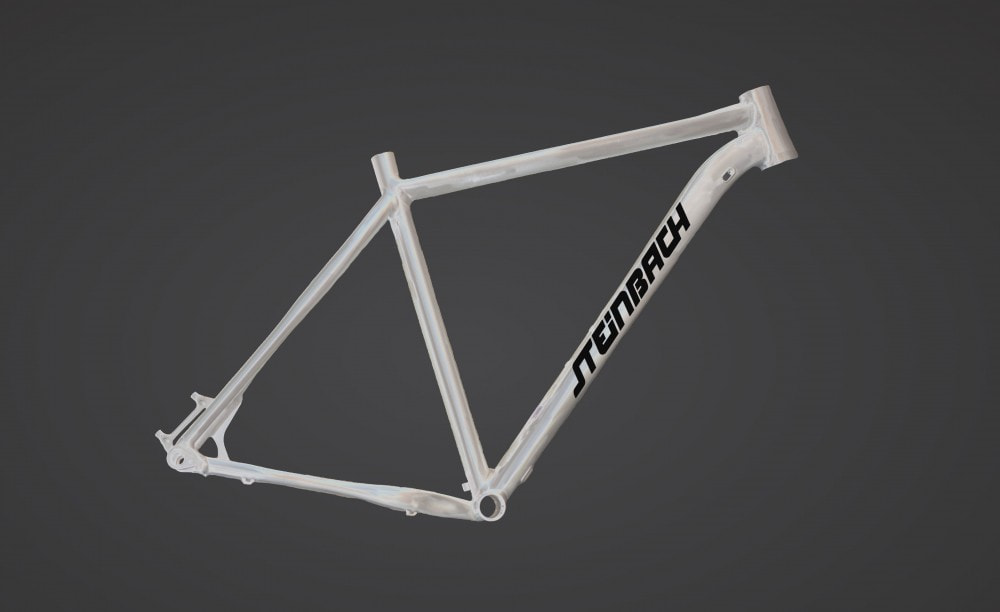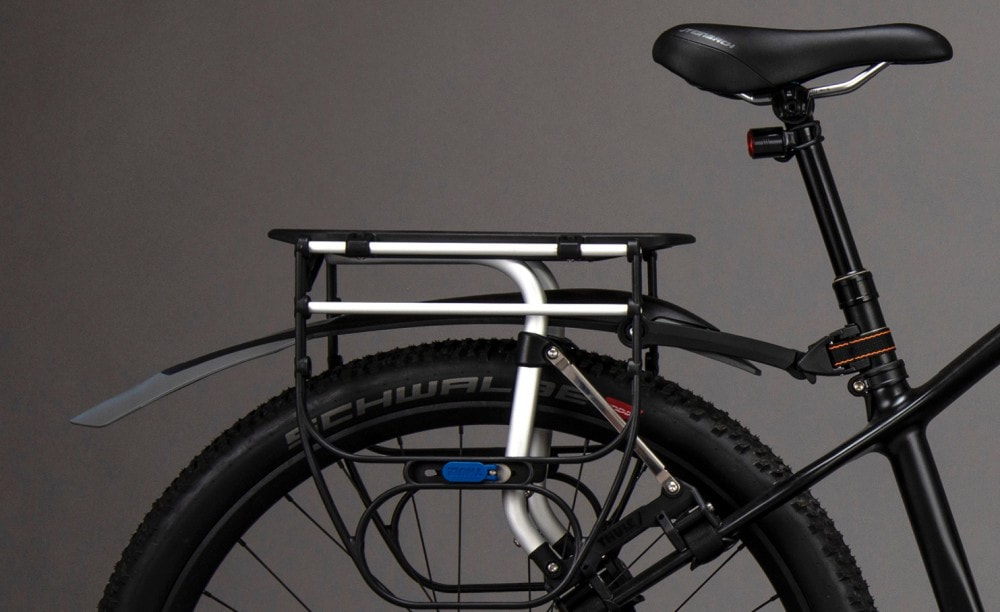 Accessories
Whether for a cycling trip or your daily ride to work, we equip your bike with the perfect accessories. So you're always safely underway. From pedals to sports drink bottles. Perfectly prepared for that first cycling experience.
Specifications
Specifications
High-End
Premium
frame
Lodron Aluminium Magnesium
Lodron Aluminium Magnesium
size
39cm, 43cm, 48cm, 53cm, 58cm
39cm, 43cm, 48cm, 53cm, 58cm
chainset
Shimano XT 1x12
Shimano XTR 1x12
brake
Magura MT6
Shimano XTR
wheel fork
Fox 32A Float SC
Fox 32A Float SC
handlebars
Steinbach Alu
Steinbach Carbon
Stem
Steinbach Alu cnc
Steinbach Alu cnc
Seat post
Steinbach Alu
Steinbach Carbon
rims
DT Swiss 331 hand-spoked
PW Strike Carbon 27.5"; 29"
tires
Schwalbe bis 27.5 x 2.35
Schwalbe bis 2.35
saddle
Steinbach Comfort
Steinbach Sport
weight
from 9.5 kg
from 9.0 kg
Price incl. VAT.
from € 2,990.00
from € 4,990.00
Geometry
geometry
15"
17"
19"
21"
23"
Frame size cm
39
43
48
53
58
Seat tube
A
385
432
483
533
584
Seat tube
A1
323
370
423
473
524
top tube
B
550
570
590
610
630
Head tube
C
100
105
110
120
135
Chain stay
D
445
445
445
445
435
wheelbase
E
1034
1054
1074
1094
1104,5
Seat ear bracket
F
73°
73°
73
73°
73°
Steering angle
G
71,5°
71,5°
71,5°
71,5°
71,5°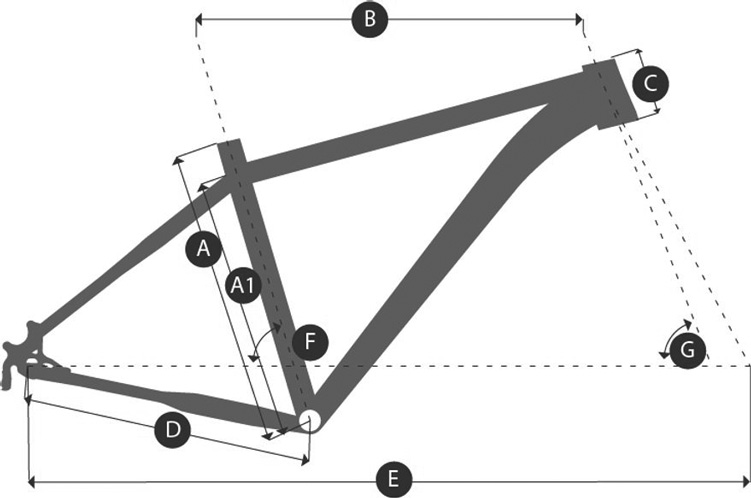 Technologies that impress
Customised
Customised
Each bike is created to meet individual size, ride and comfort requirements. All parts and components are selected to give you the unique ride experience of a Steinbach bike. Your personal Steinbach experience!
Lightweight frame
Lightweight frame
Full-carbon frame with oversized shaped tubes – perfectly designed for maximum rigidity and the highest ride comfort. Internal cables ensure a clean and aerodynamic design. The alu-magnesium Hardtail frame with triple butted tubes also impresses with a classic linear design. The geometry results from our years of analysis into how ergonomics helps to increase endurance.
Hand-spoked wheels
Hand-spoked wheels
By choosing the right tyres, you can achieve better adhesion to the road or maximum grip on rough terrain. Whether proven aluminium or high-end carbon rims – only the best for the rider. The extensively machined hubs, tuned spokes and smoothest bearings are the perfect connection to the ground.
Individual Design
Individual Design
The sky is the limit – choose from over 700 RAL colours and more than 80 decorative colours, in matt or gloss. Create your favourite bike.