The Gebra is our most popular custom e-bike with a sporty carbon body and a powerful motor, which makes the steepest hills effortless and lets you enjoy the landscape.
Designed for
Mountain & Tour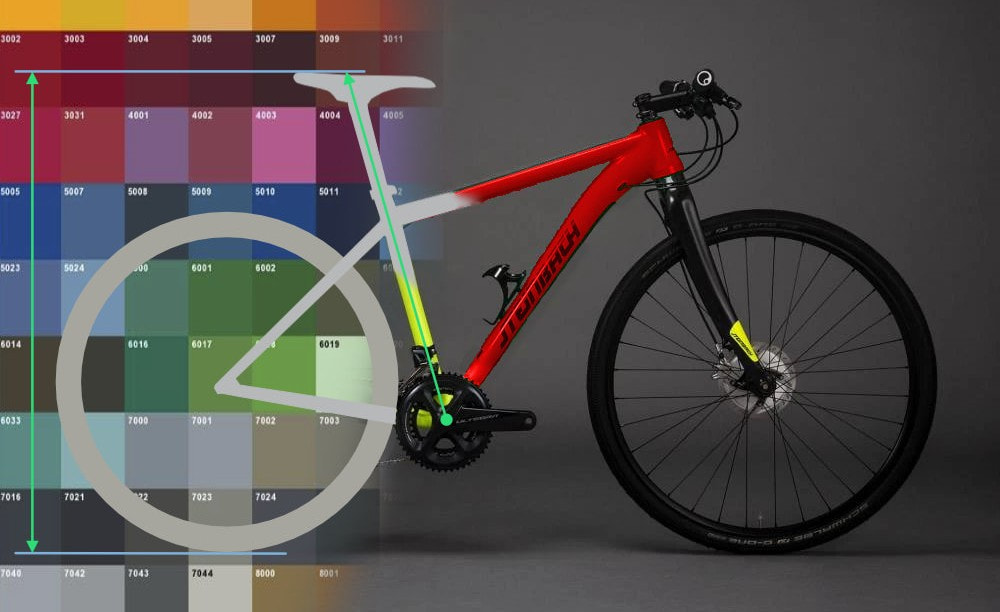 Individual design
Choose the colours and components of your bike to create your unique design. Thanks to our flexibility, our know-how and our experience, we can realise every step with the greatest care. Your name in bright green on a blue frame? Anything is possible! We design your new favourite bike together!
E-Bike drive
We use Shimano quality for the mid-motor and only use the premium class in combination with batteries up to 630 watts. Ideal for sporty bikers who never want to miss the freedom of resistance-free cycling again. The Steps electric motor is the lightest and most compact drive that runs with freewheeling. The system offers premium torque, instant power response and fast charging.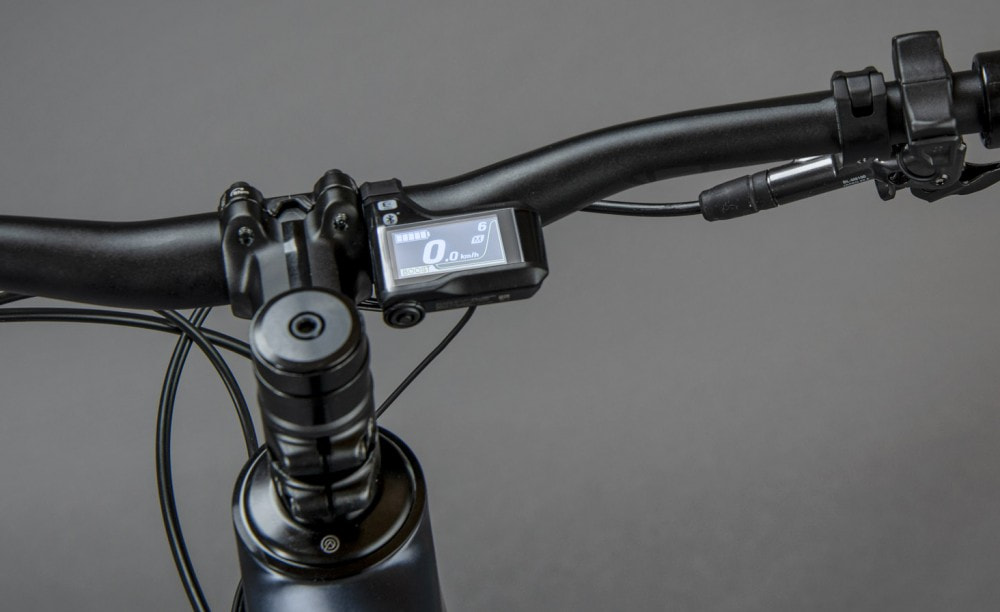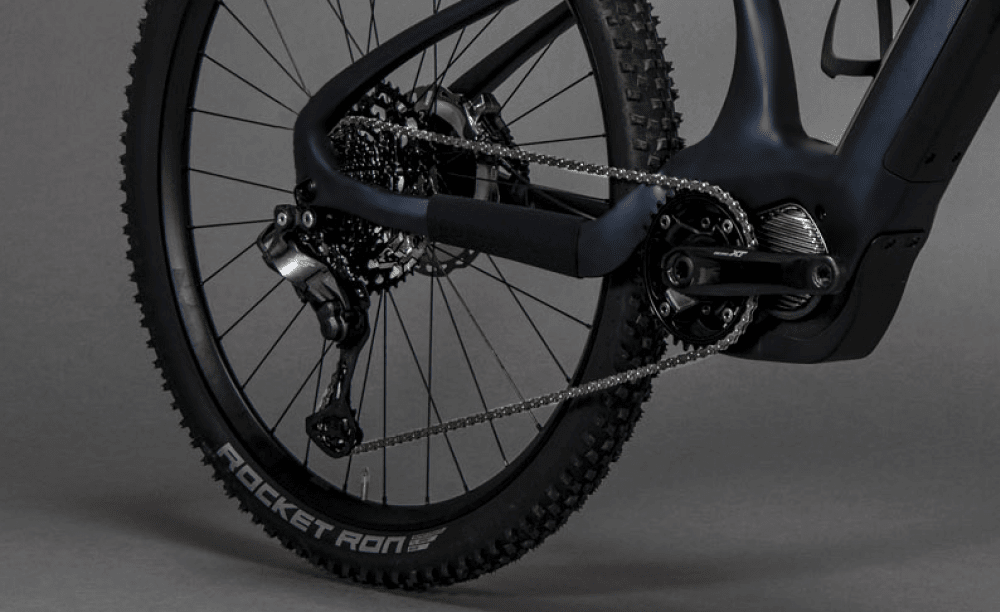 EP-801 & Linkglide
The new EP 801 series from Shimano offers an exciting further development in the area of e-bike systems. With its new smooth Linkglide gearshift and its innovative AutoShift and FreeShift functions, it enables an even better driving experience. Whether you are an experienced mountain biker or a newbie, the EP 801 series will help you get the most out of your Steinbach bike. In addition , the 5 Perfectly coordinated supports for every mountain climb , making it very easy to save battery or save your energy .
E-Bike carbon frame
The certified full-carbon, top-performance carbon frames have an impressive simple look. These are uncomplicated frames that impress thanks to low weight, high rigidity and comfort. The high conical head tube and the tapered headset ensure optimal torsion resistance. The hidden cable guides are the other striking feature of the frames.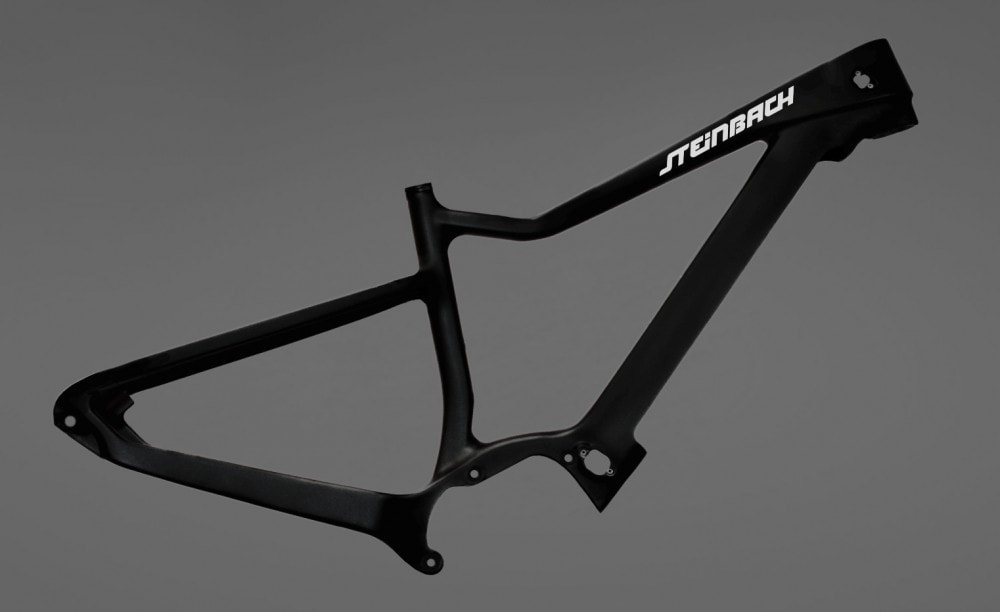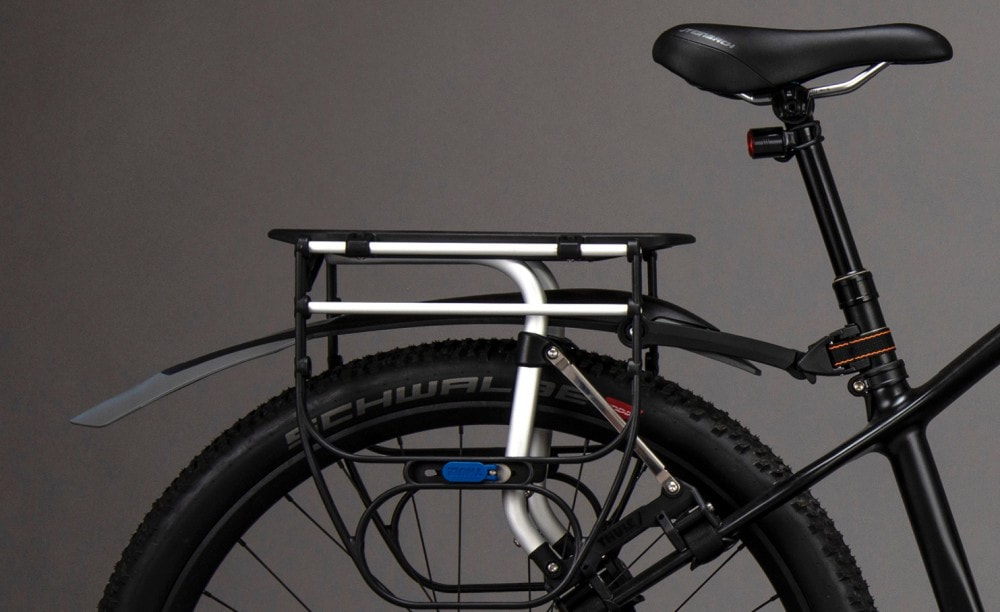 Accessories
Whether for a cycling trip or your daily ride to work, we equip your bike with the perfect accessories. So you're always safely underway. From pedals to sports drink bottles. Perfectly prepared for that first cycling experience.
Specification
Size
40cm, 44cm, 49cm
40cm, 44cm, 49cm
Frame
full-carbon monocoque
full-carbon Monocoque
Electric Drive
Shimano EP801 / battery Shimano 630 Wh
Shimano EP801 / battery Shimano 630 Wh
Schaltgruppe
Shimano XT Linkglide 1x11 / Di2
Shimano XTR 1x11 /Di2
Brake
Shimano XT 4 piston / 180 XT discs
Shimano XTR 4 piston / 180 XTR discs
Wheel fork
FOX 34 A Float SC PS 120mm
FOX 34 A Float SC PS 120mm
Handlebars
Pro Koryak Di2
Pro Koryak Di2
Stem
Pro Koryak Di2
Pro Koryak Di2
Seat post
Shimano Pro
Shimano Fox Transfer
Rims
DT Swiss 27.5" /29" hand-spoked
Strike Carbon mit DT Swiss Nabe
Tires
Schwalbe Rocket Ron 2,35
Schwalbe Rocket Ron 2,35
Saddle
Steinbach Sport
Steinbach Carbon
Weight
from 18 kg
from 17.5 kg
Prices include VAT
from € 6,990.00
from € 10,500.00
Feel the difference, best customization and comfort according to your wishes.
Geometry given in MM
Wheelbase
E
1140
1166
1188
Seat tube angle
F
74.5°
74.5°
74.5°
Steering angle
G
67.5°
67.5°
67.5°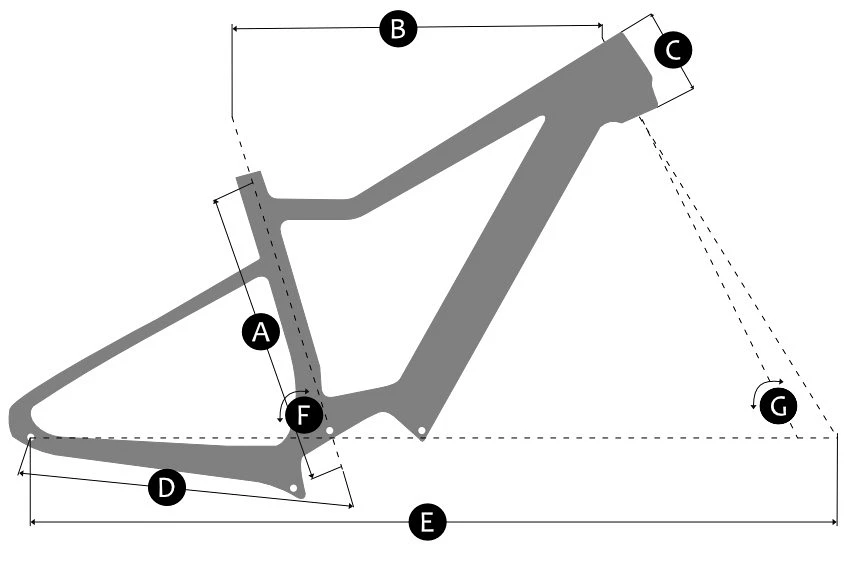 Technologies that impress
Customised
Customised
Each bike is created to meet individual size, ride and comfort requirements. All parts and components are selected to give you the unique ride experience of a Steinbach bike. Your personal Steinbach experience!
Lightweight frame
Lightweight frame
Full-carbon frame with oversized shaped tubes – perfectly designed for maximum rigidity and the highest ride comfort. Internal cables ensure a clean and aerodynamic design. The alu-magnesium Hardtail frame with triple butted tubes also impresses with a classic linear design. The geometry results from our years of analysis into how ergonomics helps to increase endurance.
Hand-spoked wheels
Hand-spoked wheels
By choosing the right tyres, you can achieve better adhesion to the road or maximum grip on rough terrain. Whether proven aluminium or high-end carbon rims – only the best for the rider. The extensively machined hubs, tuned spokes and smoothest bearings are the perfect connection to the ground.
Drive
Drive
Our hybrid e-bike system and Shimano Steps EP-8 serie the slimmest, lightest and most powerful electric aids on the market and push boundaries. The systems offer first-class torques, extremely quiet operation, immediate power response and fast charging.
Individual Design
Individual Design
The sky is the limit – choose from over 700 RAL colours and more than 80 decorative colours, in matt or gloss. Create your favourite bike.